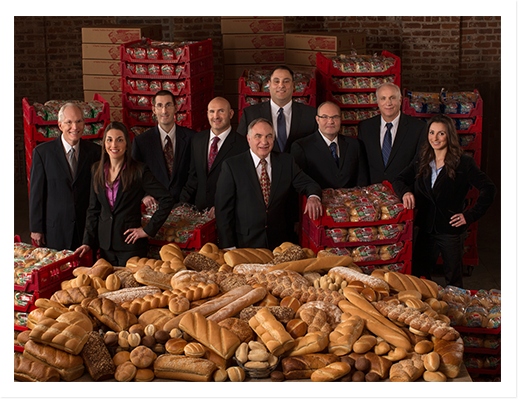 Rotella's Italian Bakery has grown well beyond our forefather's dream from his 1850 operation—a small brick oven in Italy. What's more astonishing than our growth, however, is how much has remained the same. Industrial mixers have replaced the kneading we once muscled through. And wood-fired ovens are a thing of the past. But we continue to place our family's values at the center of every decision.
The founder's son, Louis Sr., guided the company through decades of expansion. Often using the salutation, "We wish you the very best, from the Rotella family," he lived out that catchphrase, always putting customers' best interests first. He passed down his steadfast commitment to quality and service to his son, Louis Jr., Rotella's current CEO and President. Louis Jr. devoted his career to product innovation and business development, propelling the bakery from a local legend to a national leader.
The same pioneering spirit continues to this day. Other family executives include Louis Jr.'s brother-in-law, Dean Jacobsen, and cousin, James Rotella. Each has two children in the business: Louis Rotella III, John Rotella, Dean Jacobsen Jr., Helena (Jacobsen) Anderson and Rocky and Gina Rotella. The influence of family guarantees a robust sense of purpose. And as we fulfill our vision for growth, we continue to put customers' needs first. As Louis Sr. has said for years, we will always … wish you the very best.
—From the Rotella Family